Quip isn't just about making your team productive, it's also about making your team more connected. Quip helps your team build culture, make inside jokes, and have some fun while you work together. In true Quip fashion, we've made it easier than ever to add color to your work with emoji autocomplete, and a variety of unique slash commands.
Chat in living color with autocomplete for emoji
Sometimes, words don't cut it. You find yourself trying to say something that you wish you could just show instead. For those times, there's emoji — a fun way to express what you mean through tiny pictures and smiley faces.

You can add emoji by either clicking on the smiley face in the chat window, or by typing a colon followed by the first few letters of the emoji you want to send. You can add an emoji to group chat messages, 1:1 messages, sidebar messages, and inline comments. Here's a couple to try:
:thumbsup:
:surfer:
:wink:
When you type the first few letters after a colon, Quip will autocomplete the emoji for you so you can quickly insert a reaction to respond to a teammate.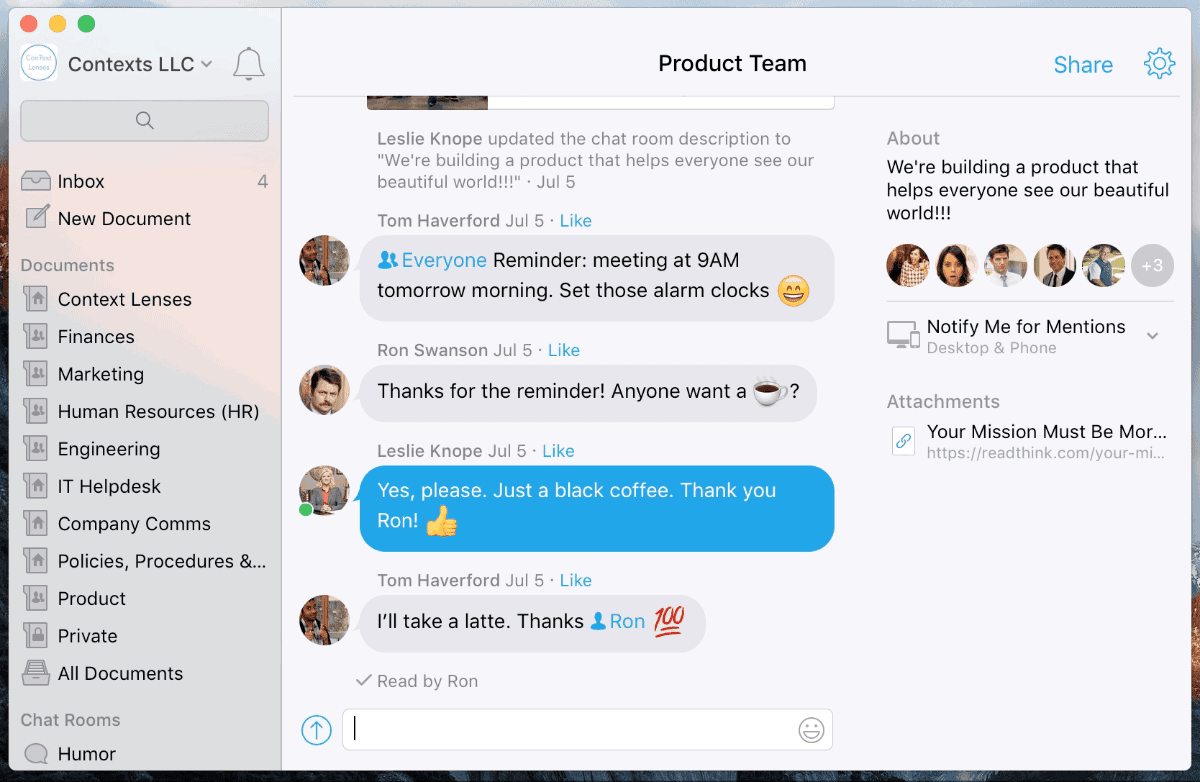 Goof around with Quip slash commands
In any message — sidebar, 1:1, group chat, or comment – you can make use of slash commands. Quip offers a variety of slash commands, which act as shortcuts you can type into the message input box to perform an action. Just type / to see a full list of slash commands. There are three in particular that are perfect for adding some color to your conversations.
1. Get /Giphy with it
They say a picture is worth a thousand words. So how much is a GIF worth? Giphy lets you search the world's largest library of animated GIFs, making it easy to find and share them on the web. Quip comes bundled with the Giphy app so your team can use a simple slash command to instantly load a GIF into your conversations.

Just type /giphy and a word or phrase, such as /giphy salute. Giphy will post a random GIF that matches your word or phrase.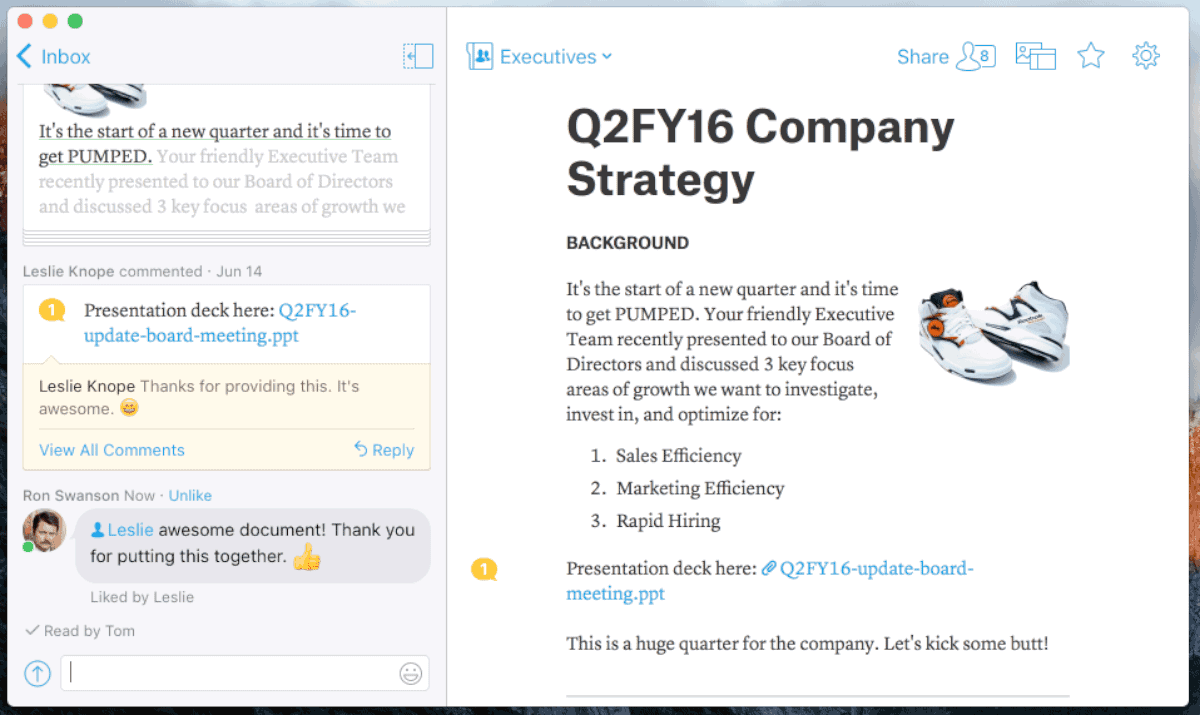 2. /sayas to make memes of yourself and your teammates
The Dos Equis guy. Boromir. Willy Wonka. The success baby. Slapping some funny lines on top of their faces is all the internet rage these days. Make memes out of you or your teammates profile pictures and make it an "intranet sensation" in Quip.

This quirky slash command requires 3 steps to nudge your teammate:
Type /sayas
@mention you or a teammate
Type a funny message in one or two lines.
It will look like this: /sayas @Tom Tom and Mike / BFFs 4 Life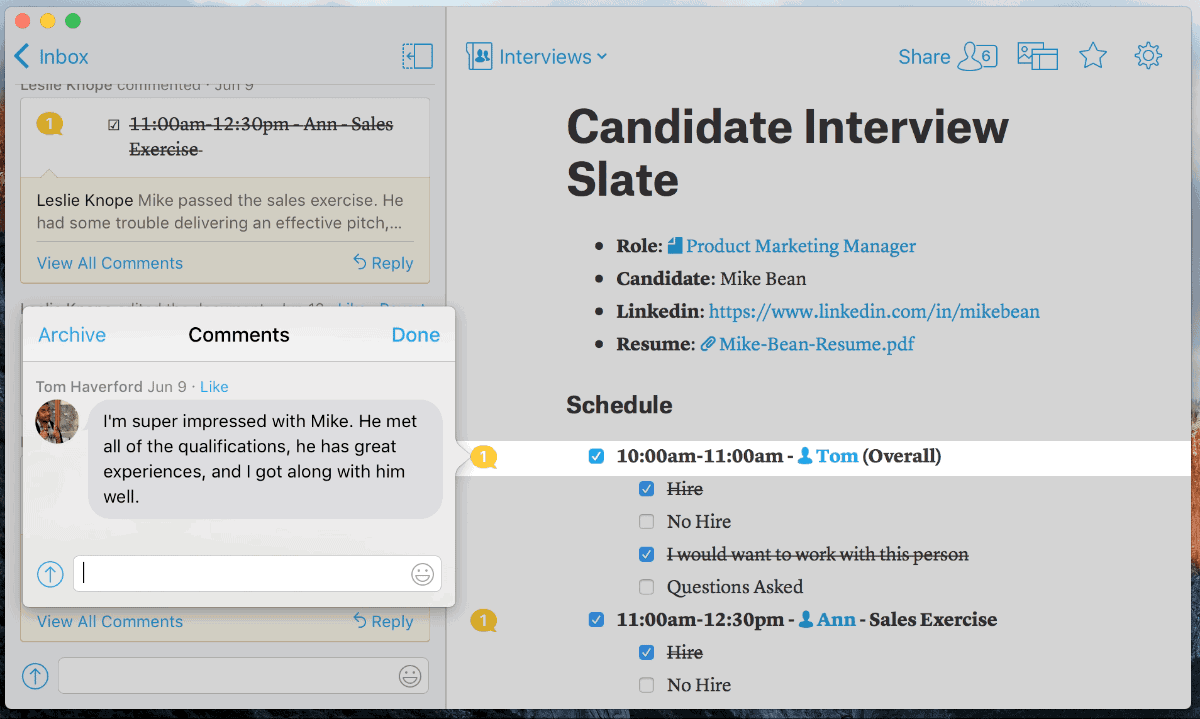 3. More memes, more fun
Now  you know how to make memes of yourself and your friends. You can also pull in some of the classics — but it's a secret. Shhhh! Just like /sayas you can customize a bunch of pre-loaded images to make brand new memes that will make your teammates laugh.
Just type /lionking One day this will / all be yours Tom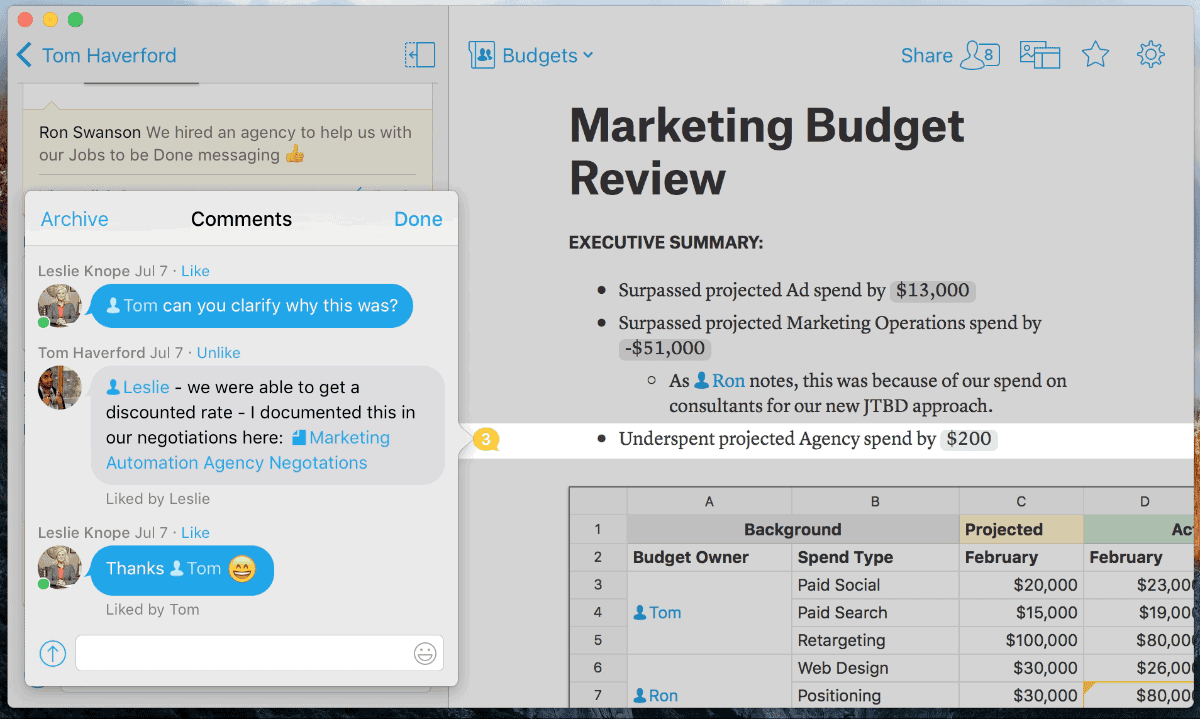 Here's a complete list of Quip's secret memes.
/penguin
/fry
/philosoraptor
/advicedog
/yodawg
/dosequis
/lionking
/comicbookguy
/zoidberg
/boromir
/wonka
/disaster
/dishwasherlady
/drnick
/clippy
/yoda
/hahaguy
/salcat
/gangnamstyle
/rickroll
Start having fun with your team in Quip now
You spend so much time at work with your coworkers, you should have fun while you're on the clock. Jump in Quip with your team and give some of these quirks a try.
Already using Quip? Login to https://quip.com/ or you can launch your Quip desktop app to start playing around with your team in Quip.
New to Quip? Try Quip with your team by creating a free team site at https://quip.com or download the app from the App Store or Google Play.